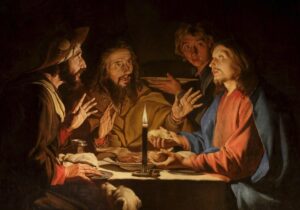 Dear Friends,
Happy Easter Tide!
Rejoice and be glad for the Lord has truly risen. Alleluia!
May our Risen Lord reign in your hearts and fill your spirits with His Peace.
After Jesus rose from the dead, He appeared to various members of his Apostles, disciples, and many people of His time in different situations and locations to reaffirm them of His Resurrections. For forty days before Jesus' ascension into heaven to be with God the Father, He continued His mission on earth as Sonship and proclaimed through His glorified physical presence the promise of Eternal Life and Salvation to those who believe and trust in Him. Many encountered and witnessed the Living Lord Jesus with them as a Companion, Teacher and Diner . For those who were able see and meet Jesus after His Resurrection, they must be filled and overwhelmed with great joy and peace.
During these forty days of Easter Tide, I pray that our hearts may be dispositioned and opened to the visitation from our Risen Lord amid the daily routine of our work and life. Most especially, at the Holy Eucharist (Holy Mass), may we truly experience the Resurrected and Living Lord Jesus united with us in body and soul at each Holy Communion so that we may be renewed in faith and with joy be living witnesses of Christ's Resurrection, and continue His Mission of spreading and proclaiming the Kingdom of God on earth as His children.
---
Sandal Prints
The newsletter produced by the Capuchin Mission Office.
---
Who are The Capuchin Friars
---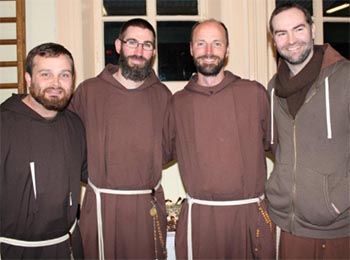 The Capuchin friars are one of the largest men's Religious Orders in the Church, with about 11,000 friars in over 100 countries. We are officially called the Order of Friars Minor Capuchin: 'Friars Minor' meaning 'Lesser Brothers'. We strive to live the Gospel as a fraternity of priests and brothers, praying together as a community, being a source of nourishment and strength for each other so as to go out and share God's love with others.
---
Our Objectives
---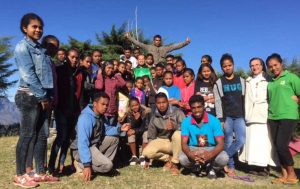 We Capuchin friars could not exist today, and carry forward our outreach ministries, without the help and support of many friends and benefactors, so we confidently put ourselves in their hands. And we are most aware of our duty to give our benefactors the witness of poverty, fraternity and Franciscan joy, and to pray for them constantly. Special intentions of friends and benefactors are remembered at daily Mass and prayer by the Capuchin Friars.
This website has been setup to help raise much needed funds to assist us in carying out our ministries, both locally and abroad.
If you would like to assist by way of a donation, you can do so by visiting our Donations page which will contribute towards
Our Capuchin Missions
Our Ministry to the Poor and Marginalised
The Education of our Student Friars