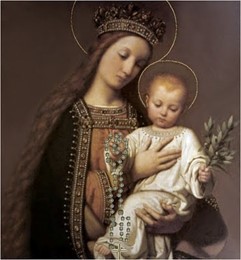 07/10/2022
Happy Feast of Our Lady of Victories of the Most Holy Rosary!
Dear Friends,
It is with joy we present to you our latest Sandal Prints, Spring Edition 2022.
In this edition you will discover some of the Capuchin Missions places and projects around the world. You will receive some updates on our student friars, their studies and formation. We will also, share with you the outreach programs and activities of the Ministry of the Poor in our various presences in Australia.
New changes have also taken place in our Mission Office. Please take note of our new operating hours. All orders of the Seraphic Mass Association Cards, and Seasonal cards can be placed online, email, mail, or phone.
As of 2023 the Sandal Prints magazine will be accessible online via our Website. If you wish to continue to receive a hard copy, please contact us as per details below.
---
MISSION OFFICE OPERATING HOURS:
Monday to Wednesday 9:00 AM to 4:30 PM
We are going paperless, 2023:
If you wish to continue receiving the SANDAL PRINTS as a HARD COPY,
please contact us:
by phone on (02) 9569 1880 or 0480 161 411
by e-mail: mission@capuchinfriars.org.au
---
The month of November is also the month dedicated for the Holy Souls. Within the Sandal Prints you will see there is a form for Mass Intention for the Holy Souls. If you wish to have your deceased loved ones included in the Masses during the month of November, please be sure to fill out the form and email or send them in to the Mission Office. Alternatively, you can phone or text to the mobile number above (during our operating hours).
The Christmas Cards are also available and ready for you to order. This can be done via our Website or by email, or phone (above).
We thank you for your continued support of the Capuchin missionary works both overseas and within Australia, most especially for your prayers and good will. May God continue to shower upon you and your loved ones, His abundant graces, and blessings, always.
Peace and all good in Christ!
Br. Stephen Tran OFM Cap.
---
Sandal Prints
The newsletter produced by the Capuchin Mission Office.
---
Who are The Capuchin Friars
---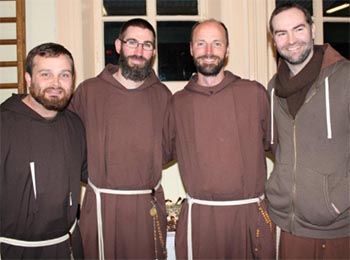 The Capuchin friars are one of the largest men's Religious Orders in the Church, with about 11,000 friars in over 100 countries. We are officially called the Order of Friars Minor Capuchin: 'Friars Minor' meaning 'Lesser Brothers'. We strive to live the Gospel as a fraternity of priests and brothers, praying together as a community, being a source of nourishment and strength for each other so as to go out and share God's love with others.
---
Our Objectives
---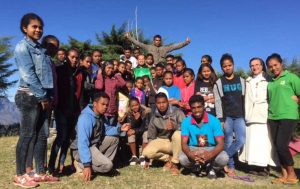 We Capuchin friars could not exist today, and carry forward our outreach ministries, without the help and support of many friends and benefactors, so we confidently put ourselves in their hands. And we are most aware of our duty to give our benefactors the witness of poverty, fraternity and Franciscan joy, and to pray for them constantly. Special intentions of friends and benefactors are remembered at daily Mass and prayer by the Capuchin Friars.
This website has been setup to help raise much needed funds to assist us in carying out our ministries, both locally and abroad.
If you would like to assist by way of a donation, you can do so by visiting our Donations page which will contribute towards
Our Capuchin Missions
Our Ministry to the Poor and Marginalised
The Education of our Student Friars