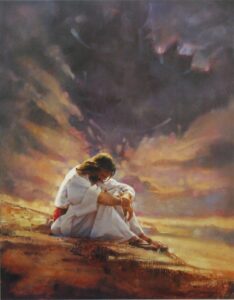 Dear Friends,
Each year, Ash Wednesday marks the beginning of the Liturgical Season of Lent. It is a time where we are called to reflect on our present journey of life and faith, to discern where and how we are better able to conform our lives more closely to the Gospel way of Life. It is essentially the self-examination of our love of God and fraternal charity towards others, who are our brothers and sisters in Christ.
Lent provides us the opportunity to deepen our conversion of hearts, not only by desire, or in thoughts, and ideals, but it should be with real intended actions and in concrete practises. For this reason, we begin our Lenten journey with the day of fasting and penance, while receiving ashes on our foreheads. This is to remind us that we belong to God and not of this world, and our lives here on earth are only temporary. Our possessions including our physical bodies will eventually return to the earth as dusts.
Let us then enter this Lenten journey by following our humble Lord Jesus into the wilderness with prayer so that we may learn from Jesus not to be presumptuous, by resisting the temptations of indulgence of the senses by means of our own resources; Of accepting worldly privilege or prestige and power by means of dishonest ways; And of putting God's love and protection for us to the test by means of self-harm or self-endanger.
Resistance to these temptations during these 40 days and nights must be accompanied and armed with purposefully intended acts of setting ourselves more time for reflective prayers so that we may grow deeper in the intimate love of God; Following practices of abstinence and penance so that we may grow in humility so to think less of ourselves, and more of God and others; And carry out acts of fraternal charity towards others through almsgiving especially to those who are less fortunate so that we may fore-go our ego, prestige and power.
Lent is the time of true contrition for our sins, clear out the cobwebs and dusts of our souls to make room for God's love and mercy, and give generously to those in need.
May your Lenten journey be filled with God's grace and blessings.
~ From the Capuchin Franciscan Friars and our Mission Office Staff.
---
Sandal Prints
The newsletter produced by the Capuchin Mission Office.
---
Who are The Capuchin Friars
---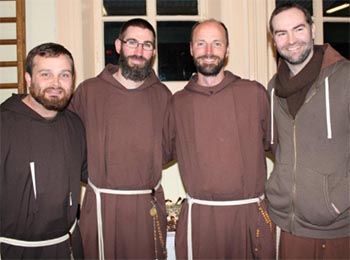 The Capuchin friars are one of the largest men's Religious Orders in the Church, with about 11,000 friars in over 100 countries. We are officially called the Order of Friars Minor Capuchin: 'Friars Minor' meaning 'Lesser Brothers'. We strive to live the Gospel as a fraternity of priests and brothers, praying together as a community, being a source of nourishment and strength for each other so as to go out and share God's love with others.
---
Our Objectives
---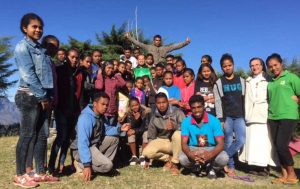 We Capuchin friars could not exist today, and carry forward our outreach ministries, without the help and support of many friends and benefactors, so we confidently put ourselves in their hands. And we are most aware of our duty to give our benefactors the witness of poverty, fraternity and Franciscan joy, and to pray for them constantly. Special intentions of friends and benefactors are remembered at daily Mass and prayer by the Capuchin Friars.
This website has been setup to help raise much needed funds to assist us in carying out our ministries, both locally and abroad.
If you would like to assist by way of a donation, you can do so by visiting our Donations page which will contribute towards
Our Capuchin Missions
Our Ministry to the Poor and Marginalised
The Education of our Student Friars