---
Who are The Capuchin Friars
---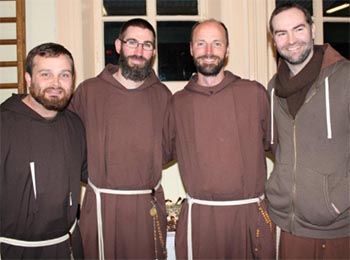 The Capuchin friars are one of the largest men's Religious Orders in the Church, with about 11,000 friars in over 100 countries. We are officially called the Order of Friars Minor Capuchin: 'Friars Minor' meaning 'Lesser Brothers'. We strive to live the Gospel as a fraternity of priests and brothers, praying together as a community, being a source of nourishment and strength for each other so as to go out and share God's love with others.
---
Our Objectives
---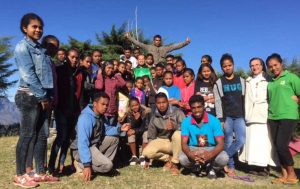 We Capuchin friars could not exist today, and carry forward our outreach ministries, without the help and support of many friends and benefactors, so we confidently put ourselves in their hands. And we are most aware of our duty to give our benefactors the witness of poverty, fraternity and Franciscan joy, and to pray for them constantly. Special intentions of friends and benefactors are remembered at daily Mass and prayer by the Capuchin Friars.
This website has been setup to help raise much needed funds to assist us in carying out our ministries, both locally and abroad.
If you would like to assist by way of a donation, you can do so by visiting our Donations page which will contribute towards
Our Capuchin Missions
Our Ministry to the Poor and Marginalised
The Education of our Student Friars